TOL PHILOSOPHY
What We Stand For
Tree of Life is a distinctive Christ-centered school located in the Edison Neighborhood of Kalamazoo. Our main purpose is to provide a transformative Biblical education to a broad range of children who may not normally have the opportunity to receive one. We also work extensively with the children's families to help them reach their full potential in Christ.
Students at Tree Of Life will learn to think creatively, worship enthusiastically, analyze critically, live wisely and love unconditionally, so that they may transform the world around them for the glory of Almighty God.
"On each side of the river grew a tree of life, bearing twelve crops of fruit, with a fresh crop each month. The leaves were used for medicine to heal the nations."
Revelation 22:2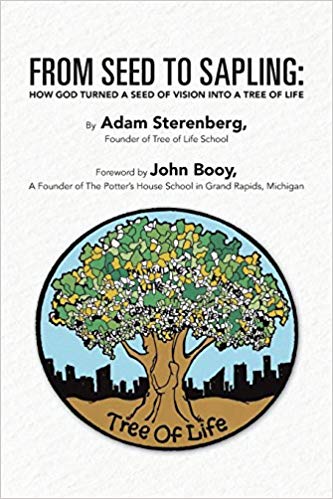 our story
Throughout scripture, God clearly states that His heart goes out to the marginalized, to the widow, to the orphan and to the alien in our midst. The only way Christ-centered schools would be available only to the rich woudl be if God were an illusion. Find to how God has worked through obedient people of Kalamazoo to make this school possible.
"Our girls never used to enjoy going to school, now they can't wait to come to school every day."
So many people are praying for them here. I always wanted to send my kids to Christian school, but they were out of the range I could afford. I could never give them that if it wasn't for Tree of Life.
"When I interviewed Adam regarding his school for Community Voices online publication, I felt his passion and the calling God placed on him to provide a Christian education for kids. While I had plans for Sasha to attend another school that fall, I was led to not only support Adam's vision, but allow my daughter's first experience in school be one on the foundation of Christ."
Kids are actually thriving. It's like a perfect ecosystem for young individuals.
"She comes home singing all the worship songs. She's learning so much and her teacher said she should be reading way above grade level by the end of the year."
Since our kids have come here, it's made a world of difference in their lives and in turn, a world of difference in our lives.
Rent Our Gym and Lunchroom!
Get In Touch
Location: 2001 Cameron St. Kalamazoo, MI 49001
Telephone: (269) 718-7428
Email: info@tolschool.org
School Hours: M-F: 7:30am - 4pm